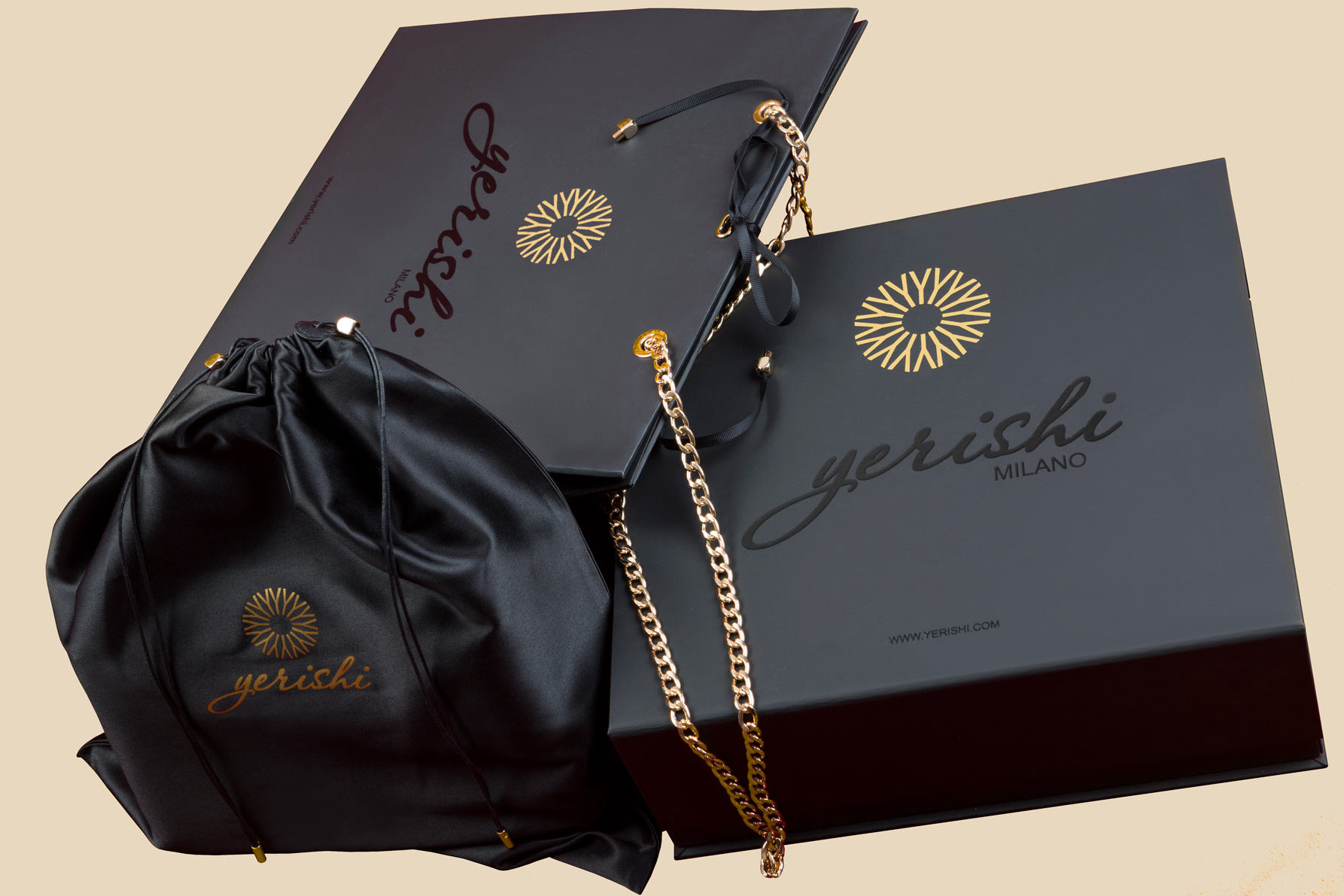 Yerishi has an ongoing commitment to achieving the highest levels of satisfaction for all aspects of its guests' purchasing experiences. Therefore, the consistency in the product and packaging is Yerishi's primary goal. Nothing speaks to classic sophistication like the elegant packaging with custom chains.
Luxury branding after all is all about simple, subtle, and understated quality. While the secret to its package design success is having long-term relationships with a relatively small number of suppliers and having close control on every aspect of product and package production.
We believe our consumers deserve to know what they are buying and deserve to enjoy the authentic Yerishi products that convey the true Italian spirit and experience. Hence, we do provide a certificate of warranty stating that the product is exclusive to the original. Furthermore, the certificate authenticity guarantees your Yerishi product against all manufacturing defects.
Should you have any questions or require additional information about the warranty of Yerishi and/or any related policies, practices, and procedures please contact yi@yerishi.com or drop us a line via the live chat. We are more than a click away.